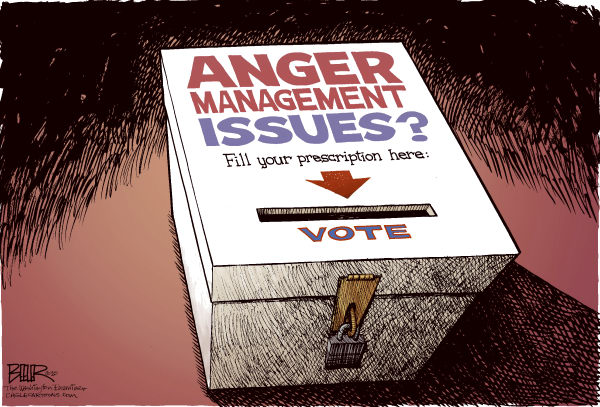 Credit: http://www.politusic.com/wp-content/uploads/2012/05/vote-angry-cartoon-election.jpg
First to Canada: Congratulations! You made the difference by kicking Conservatives to the curb! Yay!
Next, to the US: Yeah, I know voting can get a bit discouraging at times. But, please, look at our friends to the north. They voted, and they won. I'll be straight with you. There are no ironclad guarantees in voting. But it provides you with the only way in which you have a real voice. Throw your vote away, and you've thrown your voice away.
PS: Check to see if you have a ballot initiative as well. Please don't forget these as well as candidates.