"Oh, Emily, you're so random!"
Welcome to Emily's virtual rocket!
Just another "hate-filled, homosexualist, extremist" blog! (Thanx to GSFLA)
This is a news blog which specifically lets you know what is going on in the transgender world.
Also, if you wish, please donate to the "Donate" button on the right side.
Questions? Comments? Compliments? Complaints?
E-mail me at thoreaugreen@gmail.com
17 March 2017
John Cassidy
The New Yorker
Credit: https://s-media-cache-ak0.pinimg.com/736x/70/2c/7d/702c7dd71d890e050e25e4a6e34e9a5b.jpg
Posted by

Emily Shorette
at 7:50 PM

16 March 2017
John Cassidy
The New Yorker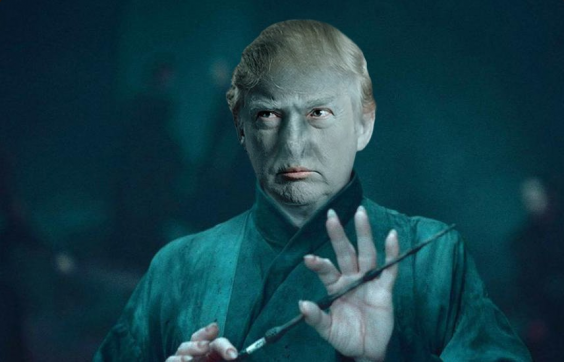 Credit: https://static.independent.co.uk/s3fs-public/styles/story_medium/public/thumbnails/image/2015/12/09/09/trumpvoldemort.png
ezs note:
This
is your chance to call. (You can e-mail, but calling is much better.) You can find out who your Congressperson is by looking at
www.house.gov
. If you are unsure of who your Congressperson is, enter your ZIP code in the upper right corner. Remember, it is doubly important if your Congressperson is a Republican. Together, let's slay Voldemort!
Posted by

Emily Shorette
at 8:56 PM

06 January 2017
John Cassidy
The New Yorker
Credit: http://assets.itsnicethat.com/system/files/022015/54e2007c5c3e3c2ce7001f30/images_slice_large/NewYorker-90th-INT-9.jpg?1438262687
ezs note: Last night I was looking through some sites, when I found
The New Yorker
article. They really had some great ideas there. Maybe you can't do every one, (but if you can, that's great) but, c'mon, you can do
one
! To make it easier for you, go to
house.gov
and type in your ZIP code. All you have to do is type in an e-letter to your Congressperson letting them know that you OPPOSE Trump's wacky - if not dangerous - ideas. Then send it off. That's it!
Let them know you are involved - and watching.