Welcome to Emily's virtual rocket!
This is a news blog which specifically lets you know what is going on in the transgender world.
Also, if you wish, please donate to the "Donate" button on the right side.
Questions? Comments? Compliments? Complaints?
E-mail me at thoreaugreen@gmail.com
If you like this blog, tell your friends about emilysvirtualrocket.blogspot.com!
16 June 2018
Katelyn Polantz
CNN
Ah, paradise! (for all of us, not him)
Credit: http://www.northernnecknews.com/wp-content/uploads/2016/06/northern-neck-jail.jpg
05 June 2018
Robert Mueller
US District Court of Washington DC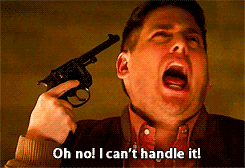 Credit:https://i.gifer.com/2qq.gif
ezs note: You can read the document here.
PS - Although the individuals are unnamed, they can be found here:
Although the indictment documents did not name the leaders, the former Prime Minister of Italy Romano Prodi stated in an interview on Saturday that he and former Austrian Chancellor Alfred Gusenbauer were the leaders mentioned.
Source:
http://www.businessinsider.com/former-european-leaders-manafort-hapsburg-group-2018-2?r=UK&IR=T
23 May 2018
Paul Wood
BBC
gettin' ready for the next big payoff, uh, talks
Credit: https://upload.wikimedia.org/wikipedia/commons/1/16/RIAN_archive_978776_Printing_paper_money_at_Goznak_factory_in_Perm.jpg
Posted by

Emily Shorette
at 5:58 PM

03 April 2018
Abigail Tracy
Vanity Fair
Credit: https://i0.wp.com/www.themudflats.net/wp-content/uploads/2013/01/wile_e__coyote_and_road_runner_by_fabulousespg-d39luwo-628x353-460x353.jpg
30 October 2017
Credit: http://www.inkfreenews.com/wp-content/uploads/2016/02/Grand-Jury-Indictment-Icon.jpg
Posted by

Emily Shorette
at 4:25 PM

09 August 2017
Charlie May
Salon
Paul Manafort, in better days
Credit: http://img.thedailybeast.com/image/upload/v1495780258/170517-nemtsova-manafort-tease_txag9g.jpg
Posted by

Emily Shorette
at 6:20 PM