"Oh, Emily, you're so random!"
Welcome to Emily's virtual rocket!
Just another "hate-filled, homosexualist, extremist" blog! (Thanx to GSFLA)
This is a news blog which specifically lets you know what is going on in the transgender world.
Also, if you wish, please donate to the "Donate" button on the right side.
Questions? Comments? Compliments? Complaints?
E-mail me at thoreaugreen@gmail.com
17 May 2017
Kimberley Richardson
WSB-TV
Credit: http://blogs.weta.org/tellyvisions/sites/blogs.weta.org.tellyvisions/files/styles/large/public/inmemoriam.jpg
ezs note: Rest in peace, Rowan...
Posted by

Emily Shorette
at 4:56 PM

29 January 2016
Perry Groten /
pgroten@keloland.com
keloland.com
Credit: http://wac.450f.edgecastcdn.net/80450F/ksoo.com/files/2013/04/Lincoln-HS.jpg
ezs note: South Dakotans - follow the example of your brave people and call your legislators to vote NO on the following stupid bills: House Bills 1108, 1112, and 1107. Thanks.
03 January 2016
Staff
On Top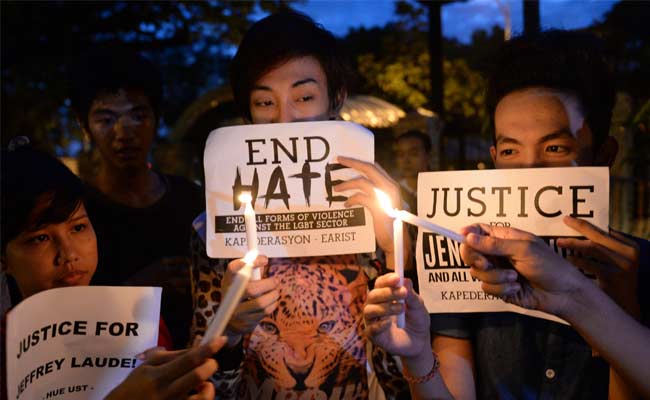 Credit: http://i.ndtvimg.com/mt/2014-10/filipino_death_candle_vigil_AFP_650.jpg
ezs note: GOOD.
Posted by

Emily Shorette
at 6:09 PM

27 December 2015
Burt Constable
Daily Herald
Credit: http://www.dailyherald.com/storyimage/DA/20151227/NEWS/151229296/AR/0/AR-151229296.jpg&updated=20151227085653_ffd&imageversion=HorizontalOne&exactH=373&exactW=535&exactfit=crop&noborder