Welcome to Emily's virtual rocket!
This is a news blog which specifically lets you know what is going on in the transgender world.
Also, if you wish, please donate to the "Donate" button on the right side.
Questions? Comments? Compliments? Complaints?
E-mail me at thoreaugreen@gmail.com
If you like this blog, tell your friends about emilysvirtualrocket.blogspot.com!
19 March 2018
Ana Sandoiu
Medical News Today
Credit: https://www.kamolhospital.com/stock/userfiles/images/gallery/face_lift/Naowarat_Yooktanantana_face_lift.jpg
Posted by

Emily Shorette
at 4:31 PM
No comments:

31 May 2017
Sean Mooney
KVOA.com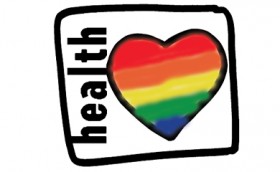 Credit: https://www.campuspride.org/wp-content/uploads/health-rainbow2_0-280x172.jpg
ezs note: 1- If you are not seeing an understanding physician, get one. 2- When you see that doctor, TALK. I did, and I'm very grateful.
04 August 2015
Press
HRC
Credit: http://transequality.org/sites/default/files/styles/blog_770_325/public/images/blog/EE7EA750-2FBF-4FF7-9157-55713C8959BC_w640_r1_s.jpg?itok=a3iF3qtQ
12 March 2015
Staff
Endocrinology Advisor
Credit: http://quaxar.com/blog-new/wp-content/uploads/2014/05/2013-BCA-Early-Detection-Logo.jpg
ezs note: While this is a hopeful sign, it's always best to check with your doctor, and follow her/his advice!