Welcome to Emily's virtual rocket!
This is a news blog which specifically lets you know what is going on in the transgender world.
Also, if you wish, please donate to the "Donate" button on the right side.
Questions? Comments? Compliments? Complaints?
E-mail me at thoreaugreen@gmail.com
If you like this blog, tell your friends about emilysvirtualrocket.blogspot.com!
27 August 2018
Dara Kim
Bradenton Herald
DeFuniak Springs, FL
(courthouse)
Credit: https://upload.wikimedia.org/wikipedia/commons/8/8b/DeFuniak_Springs_Hist_Dist_crths01.jpg
22 August 2017
Press
LMTonline
Credit: https://www.princess.com/images/learn/cruise-destinations/asia-cruises/japan/japan-art-museums-640x420.jpg
Posted by

Emily Shorette
at 8:31 PM
No comments:

20 August 2017
Brian Zahn
New Haven Register
Connecticut flag
Credit: http://www.usflagstore.com/v/vspfiles/photos/64-100-10452-2T.jpg
ezs note: Did you know that
Connecticut
has one of the friendliest transgender campuses - private or public - of any state in the union? It may be a little late, but this might be good if you are considering transferring. Hell, you might like living here after you graduate! (As opposed to - *ahem* - North Carolina)
09 May 2017
Dustin Perry
MilitarySpot.com
Credit: http://minorityreporter.net/wp-content/uploads/2015/07/soldierflag.jpg
29 April 2017
Press
San Mateo Patch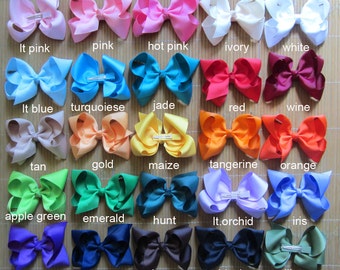 Credit: https://img0.etsystatic.com/124/0/6215920/il_340x270.902788526_28cq.jpg
26 April 2017
Erin E. Buzuvis and George B. Cunningham
Good Sports
Credit: http://gallery.tinyletterapp.com/f9a573c9c7dbe6a9d17a7ffdd6711ff7826e9d18/images/830bdc42-8dfe-4627-81f6-eb091701fbb3.jpg
ezs note: Read the main article, but also take note of the volleyball equipment that is needed in this school. (When I was in high school, I was equipment manager for the girls' volleyball team, so I have a soft spot for this.) If you can give something, please do so.
09 April 2017
Miles Dilworth
Credit:
https://gameofroles.files.wordpress.com/2011/11/single-sex-schools.jpg
21 January 2016
Kerry Cardoza
Sun Times
Credit: http://i.telegraph.co.uk/multimedia/archive/03189/brightoncollege_3189171b.jpg
05 October 2015
John Finnerty
The Meadville Tribune
Credit: http://bloximages.chicago2.vip.townnews.com/tribdem.com/content/tncms/assets/v3/editorial/3/f3/3f3c1d7c-6a17-11e5-96a7-870422cf9483/56104b3d3f4dd.image.jpg
03 August 2015
Press
Time Warner Cable News
Credit: http://www.buffalobarfly.com/images_comp/1145818357_5223.jpg