Welcome to Emily's virtual rocket!
This is a news blog which specifically lets you know what is going on in the transgender world.
Also, if you wish, please donate to the "Donate" button on the right side.
Questions? Comments? Compliments? Complaints?
E-mail me at thoreaugreen@gmail.com
If you like this blog, tell your friends about emilysvirtualrocket.blogspot.com!
11 February 2019
Ernesto Valle
Washington Blade
San Salvador, El Salvador
(1868 flag)
Credit: https://upload.wikimedia.org/wikipedia/commons/6/69/San_Salvador._Johnson%27s_new_chart_of_national_emblems%2C_1868.jpg
28 March 2018
Michael K. Lavers
Washington Blade
The torogoz, El Salvador's national bird
Posted by

Emily Shorette
at 6:36 PM
No comments:

10 February 2018
Josefina Salomon
The Washington Post
Credit: https://i.pinimg.com/originals/58/97/18/58971826a69c31b89ee46618b6bd8416.jpg
08 January 2018
Gabe Ortiz
Alternet
Credit: https://i.pinimg.com/originals/75/4d/33/754d338c33f70d2b41f67a4124470da7.jpg
ezs note: Ah, yes, Donald Dumbass is at it again. Now he wants to deport 200,000 Salvadorans, which, incidentally, (or not...) has the highest has the highest number of transgender people fleeing this repressive regime. Please, call
www.house.gov
and urge him to do what your Representative can do to halt President Dumbass in his tracks. Thanks.
18 November 2017
Amanda Ottaway, Meghan Dhaliwal, Gabriela Martinez
Vice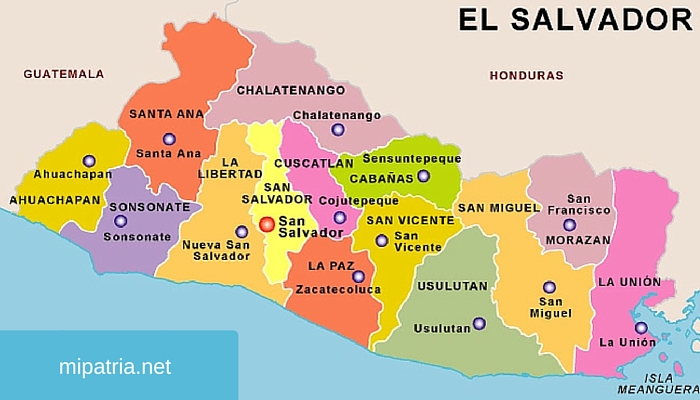 Credit: https://mipatria.net/wp-content/uploads/2015/10/mapa-el-salvador-con-departamentos1.jpg
23 October 2017
Ernesto Valle - translated by Michael K. Lavers
Washington Blade
Credit: http://d2z7bzwflv7old.cloudfront.net/cdn_image/exW_1200/images/maps/en/es/es-area.gif
15 May 2017
Reuters
NBC News
Credit: http://iz.carnegiemnh.org/crayfish/images/elsalvador1.jpg
29 March 2017
Lisa Nickolau
Humanosphere
El Salvador
Credit: http://cispes.org/sites/default/files/wp-uploads/2012/05/El_Salvador12.png
08 December 2015
Alanna Nunez
Cosmopolitan
Credit: http://media.nbcbayarea.com/images/620*349/KNTV_000000010164726_1200x675_396906051991.jpg
14 July 2015
Mitch Kellaway
The Advocate
Credit: http://www.bilerico.com/2010/11/police-brutality.jpg