Welcome to Emily's virtual rocket!
This is a news blog which specifically lets you know what is going on in the transgender world.
Also, if you wish, please donate to the "Donate" button on the right side.
Questions? Comments? Compliments? Complaints?
E-mail me at thoreaugreen@gmail.com
If you like this blog, tell your friends about emilysvirtualrocket.blogspot.com!
10 February 2019
Dex Rumsey
The Salt Lake Tribune
Grantsville, UT
Credit: https://upload.wikimedia.org/wikipedia/commons/8/82/Grantsville_Utah_City_Office.jpeg
30 January 2019
Kate Thomas
The Mercury
Manhattan, KS
Isaac T. Goodnow (1855)
Credit: https://upload.wikimedia.org/wikipedia/en/0/00/IsaacGoodnow.jpg
18 January 2018
Steve Sanders
Fortune
Credit:

https://1.bp.blogspot.com/-ud5nr0BWSUk/VvxqdSSjjxI/AAAAAAABa8E/cUyEoXnL0fE_aAciQypUOaYYn1Wdr5yYQ/s640/religious%2Bbigotry.jpeg
13 February 2017
Alexandra Chandler
Chicago Tribune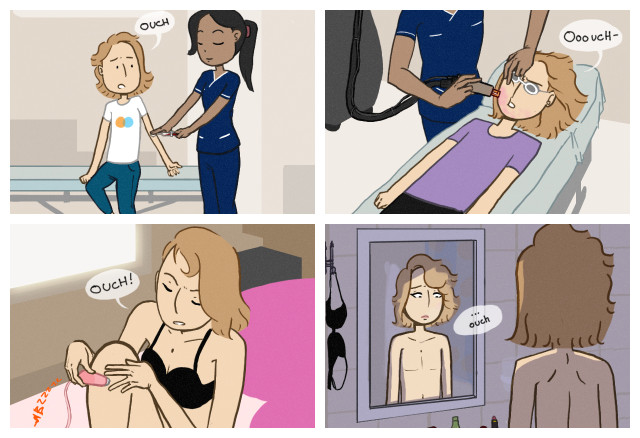 Credit: https://www.autostraddle.com/wp-content/uploads/2014/05/tumblr_n2kxkoBl5a1tv2s19o1_1280-640x438.jpg
19 November 2015
Judy Woods
Courier-Post
Credit: http://www.glaad.org/sites/default/files/styles/1080x400/public/tdor_header_8.png?itok=vT_O8TYu
11 November 2015
Leo Caldwell
Courier-Post
Credit: http://naudainacademy.com/wp-content/uploads/sites/92/2013/08/Cherry%20Hill%20NJ.jpeg
06 November 2013
On November 6, I finally put up a new blogpaper. I really like it a lot better. The title of each section is a lot larger, and the typeface is much more attractive. The "Comment" section is bolder, and uses a different color which makes commentary by you far easier. Plus, I like pink!

As always, you are more than welcome to send your comments and questions to me. Thanks.
Posted by

Emily Shorette
at 11:42 PM
No comments:

Labels: attractive, blogpaper, bolder, color, comment, commentary, different, finally; better, new, November, pink, section, title, typeface, up