Welcome to Emily's virtual rocket!
This is a news blog which specifically lets you know what is going on in the transgender world.
Also, if you wish, please donate to the "Donate" button on the right side.
Questions? Comments? Compliments? Complaints?
E-mail me at thoreaugreen@gmail.com
If you like this blog, tell your friends about emilysvirtualrocket.blogspot.com!
02 May 2020
Shani Saxon
Colorlines
Brandeis University
Waltham, MA
Posted by

Emily Shorette
at 10:29 PM
No comments:

Labels: all, death traps, demands, detainees, detention centers, ICE, lawsuit, new, release, Shani Saxon, transgender
27 February 2019
Sam Metz
Desert Sun
Coachella festival
Coachella, CA
Credit: https://www.cactushugs.com/wp-content/uploads/2018/01/coachella-big-tent.jpg
02 January 2019
Damian Paletta, Erica Werner
The Washington Post
Credit: https://i.pinimg.com/originals/ed/fc/6b/edfc6b5ee8b94fcbc65a0bb605e82d73.jpg
20 November 2018
Staff
Cape Cod Times
AG Maura Healey
Credit: https://upload.wikimedia.org/wikipedia/commons/6/6c/Maura_Healey_official_photo.jpg
14 February 2018
John Riley
Metroweekly
Credit: http://www.bluejersey.com/wp-content/uploads/2017/03/17021576_1106548579467187_2570283355954189098_n-e1488508369510.png
14 December 2016
Tom Blunt
Signature
Credit: http://www.speakoutnow.org/sites/default/files/kate_bornstein.jpg
ezs note: Kate Bornstein, arguably the grande dame of transgender thought and praxis, gives an excellent with Tom Blunt here. Please read and enjoy!
Posted by

Emily Shorette
at 3:17 PM
No comments:

04 November 2016
Press
india.com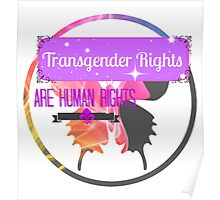 Credit: https://ih1.redbubble.net/image.27850385.2632/poster,220x200,ffffff-pad,220x200,ffffff.u7.jpg
Posted by

Emily Shorette
at 2:26 PM
No comments:

Labels: activists, bill, demands, discrimination, India, india.com, New Delhi, protection, redraft, rights, transgender, violence