Welcome to Emily's virtual rocket!
This is a news blog which specifically lets you know what is going on in the transgender world.
Also, if you wish, please donate to the "Donate" button on the right side.
Questions? Comments? Compliments? Complaints?
E-mail me at thoreaugreen@gmail.com
If you like this blog, tell your friends about emilysvirtualrocket.blogspot.com!
23 January 2020
John Sadler
Las Vegas Sun
Las Vegas, Nevada
ezs note: Thank you, Sen. Parks!
03 March 2019
Helen Santoro
The Mercury News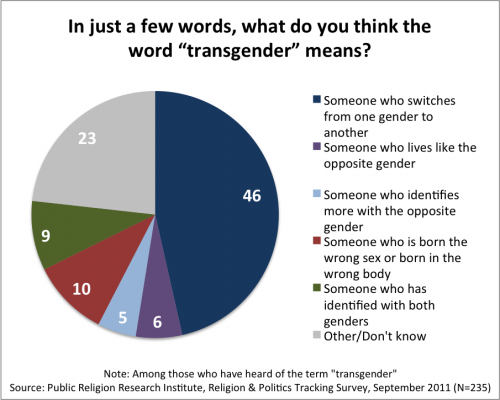 Credit: https://prri.org/wp-content/uploads/2011/11/PRRI-Transgender-Graphic-e1321285676763.png
14 May 2018
Kenneth Dickerman
The Washington Post
Coffea canephora
Credit: https://upload.wikimedia.org/wikipedia/commons/6/64/Coffea_canephora_at_Aanakkulam.jpg
ezs note: Wow! Here I am in Connecticut, enjoying my coffee, when I find out about the hard, industrious work of the pickers! You are to be commended! I hope that my work makes life a bit better for all of us.
15 December 2017
Mariya Kapinos
KyivPost
Credit: http://cryptocurry.com/wp-content/uploads/2017/08/Ukraine-Announces-Amazing-News-For-Bitcoin-Users-This-2017.jpg
29 November 2017
Brian Walch
Cision
Credit: http://hispanicprwire.com/wp-content/uploads/2016/01/47785_1_51583.jpg
25 September 2017
Kristine Philipps
The Washington Post
Credit: http://byebyepie.typepad.com/.a/6a00e54f9367fb8834017d4178c5da970c-pi

ezs note: I know I've brought Jeff Mateen's name before you again, but the more people who put pressure on Senators to say "NO" the better. Remember, you have
two
Senators from your state. You can contact them at
www.senate.gov
. Thanks.
12 July 2017
Tim Williams
The Advertiser
Credit: https://yt3.ggpht.com/-cOSehMo1C2g/AAAAAAAAAAI/AAAAAAAAAAA/TAbasRdmR2Q/s900-c-k-no-mo-rj-c0xffffff/photo.jpg
25 June 2017
Staff
Scroll.in
Credit: http://4.bp.blogspot.com/_9vPNlqoYUtY/TTqP_qCWLFI/AAAAAAAADr4/HWpjZ1O9k2Q/s1600/First+Railway+Line+in+Kerala+Beypore+Tirur+in+1861.jpg
12 July 2016
Samantha Michaels
Mother Jones
Credit: https://s-media-cache-ak0.pinimg.com/736x/0e/0c/23/0e0c2334cf791c44864dd00f4579d8cc.jpg
31 December 2015
Credit: http://p1.pichost.me/i/23/1460783.jpg
Time to show you the top 25 word labels! Here goes:
transgender (duh...)
gay
lesbian
bisexual
LGBT
transgender woman
discrimination
rights
transgender people
woman
community
people
bill
California
gender
trans
new
gender identity
law
first
equality
police
support
marriage
US
Close but no cee-gar: policy
Have a happy New Year!
06 August 2010
The Faith and Progressive Policy Initiative released "Faith and Family Equality" this May with generous support from the Arcus Foundation. (more above)