Welcome to Emily's virtual rocket!
This is a news blog which specifically lets you know what is going on in the transgender world.
Also, if you wish, please donate to the "Donate" button on the right side.
Questions? Comments? Compliments? Complaints?
E-mail me at thoreaugreen@gmail.com
If you like this blog, tell your friends about emilysvirtualrocket.blogspot.com!
03 January 2019
Shin Inouye
The Leadership Conference
Credit: http://epmgaa.media.clients.ellingtoncms.com/img/photos/2014/05/14/he_Leadership_Conference_on_Civil_and_Human_Rights_t750x550.jpg?d885fc46c41745b3b5de550c70336c1b382931d2
ezs note: I signed the petition... did you?
28 July 2018
Duane Paul Murphy
College Media Network
Dover, DE (Delaware State Capitol)
Credit: https://upload.wikimedia.org/wikipedia/commons/1/1b/Delaware_State_Capitol.jpg
please press: www.collegemedianetwork.com
ezs note: Delaware residents - Actually, the headline is a bit of a misnomer. Read the whole article - it prevents
minors
from using 'reparative therapy', but once the person turns eighteen, hey, have at it. This crackpot 'therapy' is no better than Dr. Hobgoblin's Magic Elixir.
28 April 2018
Helen Parshall
HRC
Credit: https://upload.wikimedia.org/wikipedia/commons/9/9e/Betsy_DeVos_%22Swamped%22.jpg
12 February 2018
Aaron Rodriguez
HRC
Credit: https://s3.amazonaws.com/lowres.cartoonstock.com/business-commerce-decisions-foot_dragging-drags-foot-choices-mban1247_low.jpg
29 January 2018
Grace Nash
Muckrock
Credit: http://editorialcartoonists.com/cartoons/GreenS/2017/GreenS20170209_low.jpg
ezs note: This is a very important document. Muckrock e-mailed all 50 Departments of Education and requested under Freedom of Information acts what states were doing - or not doing - for these transgender students regarding their rights. Please stay informed!!
30 November 2017
Meghin Delaney
Las Vegas Record-Journal
average Nevada parent
Credit: http://www.chicagonow.com/old-single-mom/files/2015/09/crazy.jpg
14 July 2017
Liam Stack
The New York Times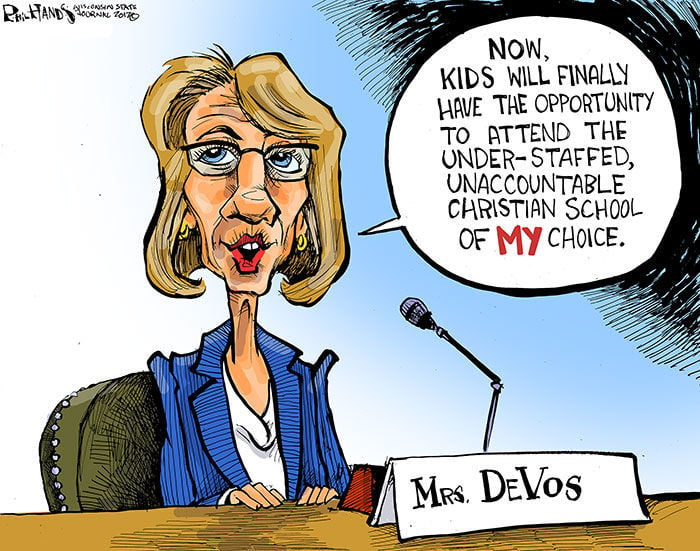 Credit: https://bloximages.chicago2.vip.townnews.com/host.madison.com/content/tncms/assets/v3/editorial/5/3e/53e34e82-66b3-507f-8630-1562c602780f/589b53166ec0e.image.jpg
28 October 2016
Richard Wolf
WTSP
Credit: http://vagenweb.org/gloucester/images/glo_seal4.gif
03 May 2016
Press
Maui Now
Credit: http://mikereidphotography.com/Big%20Island%20Hawaii/Hawaiian%20Flowers%20Water%20Lily.jpg
Posted by

Emily Shorette
at 3:38 PM
No comments:

29 April 2016
Tim Devaney
The Hill
Credit: http://www.glaad.org/sites/default/files/images/2014-04/120229112209-us-department-of-education-building-sign-story-top.jpg
05 January 2016
Eliel Cruz
Sojourners
Credit: https://jerbearinsantafe.files.wordpress.com/2014/04/wpid-wp-1398619271035.jpeg
04 November 2015
Scott Skinner-Thompson
Slate
Credit: http://b-i.forbesimg.com/troyonink/files/2013/06/300px-US-DeptOfEducation-Seal.svg_3.png