Welcome to Emily's virtual rocket!
This is a news blog which specifically lets you know what is going on in the transgender world.
Also, if you wish, please donate to the "Donate" button on the right side.
Questions? Comments? Compliments? Complaints?
E-mail me at thoreaugreen@gmail.com
If you like this blog, tell your friends about emilysvirtualrocket.blogspot.com!
28 January 2020
David Mack
BuzzFeed News
North Adams, MA
07 December 2019
Tim Fitzsimons
NBC News
Delano, CA
Kern Valley State Prison
please press: www.nbcnews.com
ezs note: Personally, I don't believe in the death penalty. However, I do believe that Mr. Crespo should stay in prison for a long, long, time. Like, say, until the year 5000.
08 July 2018
Press
WKYT
Wichita, KS
Credit: https://upload.wikimedia.org/wikipedia/commons/9/9a/Wichita-ks.jpg
16 April 2018
Trudy Ring
Advocate
Maarten van Heemskerk, Justitia
Credit: https://upload.wikimedia.org/wikipedia/commons/4/48/Iustitia_van_Heemskerck.png
14 June 2016
Chris Caesar
metro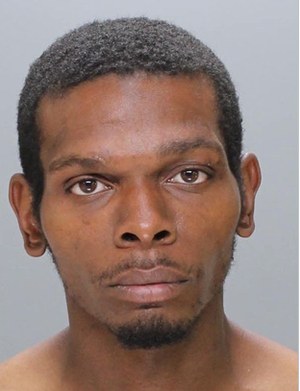 Raheam Felton
Credit: https://img.buzzfeed.com/buzzfeed-static/static/2015-05/19/13/enhanced/webdr02/longform-11779-1432055696-7.jpg
Posted by

Emily Shorette
at 5:05 PM
No comments:

Labels: Chris Caesar, guilty, man, Metro, murder, Pennsylvania, Philadelphia, pleading, sentenced, transgender woman, years
09 January 2016
Aaron Homer
The Inquisitr
Credit: http://static1.squarespace.com/static/53714acce4b0bb13e3c90e93/537264d3e4b04835e33db007/54ac4face4b04f1bf4dcef6b/1421340709732/?format=1500w
ezs note: All around the world, transgender men and women are simply trying to get on with their lives. They don't need this crap. Granted, Ayrton had a troubled life, but she deserved to be JAILED for her actions.
Posted by

Emily Shorette
at 4:54 PM
No comments:

18 December 2015
Kim Leoffler
KLTV
Credit: http://freevideolectures.com/torrents/JusticeSeriesWhatstheRightthingtodo_1435650936.png
Posted by

Emily Shorette
at 5:18 PM
No comments:

Labels: Carlton Champion Jr., convicted, Kim Leoffler, life, man, murder, prison, sentenced, Texas, transgender woman, Tyler
11 June 2015
Press
TwinTimes.com
Credit: http://i.huffpost.com/gen/2699844/images/n-PADGEVICTORIA-WINDSLOWE-large570.jpg
ezs note: So, how's prison life, "Michelangelo"?
27 December 2011
Posted by

Emily Shorette
at 7:09 PM
No comments: